Everyone wants to keep and store beautiful memories of their babies and one way to achieve that is with milk bath photography. It is gaining popularity day by day as the images are stunning and unique.
Following are the 10 Quick Tips to take Beautiful Milk Bath Photos of your Baby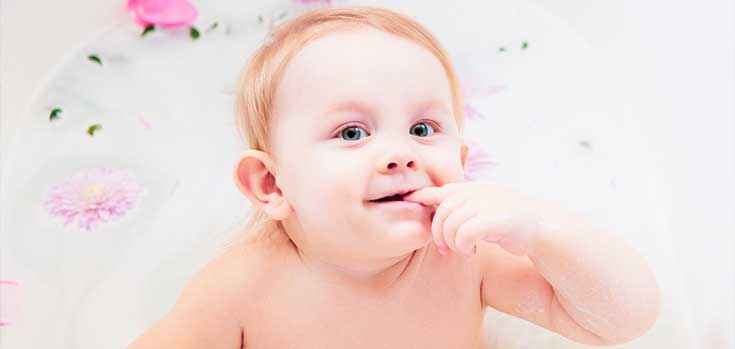 Proper Lighting
To get amazing pictures, lighting is very crucial. You can choose to shoot during the day to get more natural light coming in. It helps in giving a natural and dreamy look to your baby bath photo.
Avoid Fake Flowers
Use only real flowers and greenery to decorate the bathing tub. Fake flowers will sink right to the bottom of the bathing tub. Therefore, it is just a waste of money. All this can be overwhelming for a non-professional. You can outsource image editing services to get amazing pictures without any trouble.
Gender Neutral
If you believe that this type of photo shoot is only for girls, then you can't be more wrong. Milk bath photos of both girls and boys look equally beautiful and unique. One of the most popular baby photography tips includes making a green crown for your little prince and a flower crown for your little princess.
Accessories
Without any additional accessory to adorn your baby, the photos will look incomplete. For example, a floral crown on the cute little head of your baby will give a fantastic effect. The subject is often naked as it is shot in water. If you want to avoid that, then you can use sheet fabrics like Tulle and lace to cover up without losing the dreamy effect.
Camera
You can use a DSLR camera or a decent smartphone camera also works just fine.
View Gallery
Use Whole Milk
It is vital to make sure that milk is to water ratio is right. Whole milk serves this purpose and makes the water look white. This makes your subject the focal point in the photograph.
Placement of Flowers
The right arrangement of flowers can prove to be quite tricky, especially when your baby is splashing around. Place the flowers in different nook and corners of the tub so that they are not floating only in one corner of the photo.
Type of Photography
This type of photography is lovely and innovative at so many different levels. It is perfect for a maternity shoot, new born pictures, mother and kid together, and fashion photography.
How to take pictures
The best photos are taken when the baby is angling down. You can make the baby stand on the tub and straddle it to look down to take a perfect shot. Word of caution- It can be a little difficult and slippery. So, make sure you take all the necessary precautions.
Milk Bath Benefits
It not provides benefits of making beautiful memories with your kids but also helps in making their skin soft and supple. It moisturizes their skin and makes them glow naturally.