Photography is a domain that is hit frequently by many trends. So, shooters must closely watch even the slightest change in trend to retain their audience and also to create new ones. Many companies have also started to use photos as a strong marketing tool by collaborating with leading photo editing services. Thus, it is much relevant that a photographer must gain enough skills to create images that can speak directly to the audience.
Now let us have a glance at the top trends of this year!
Top Trends in Photography of 2023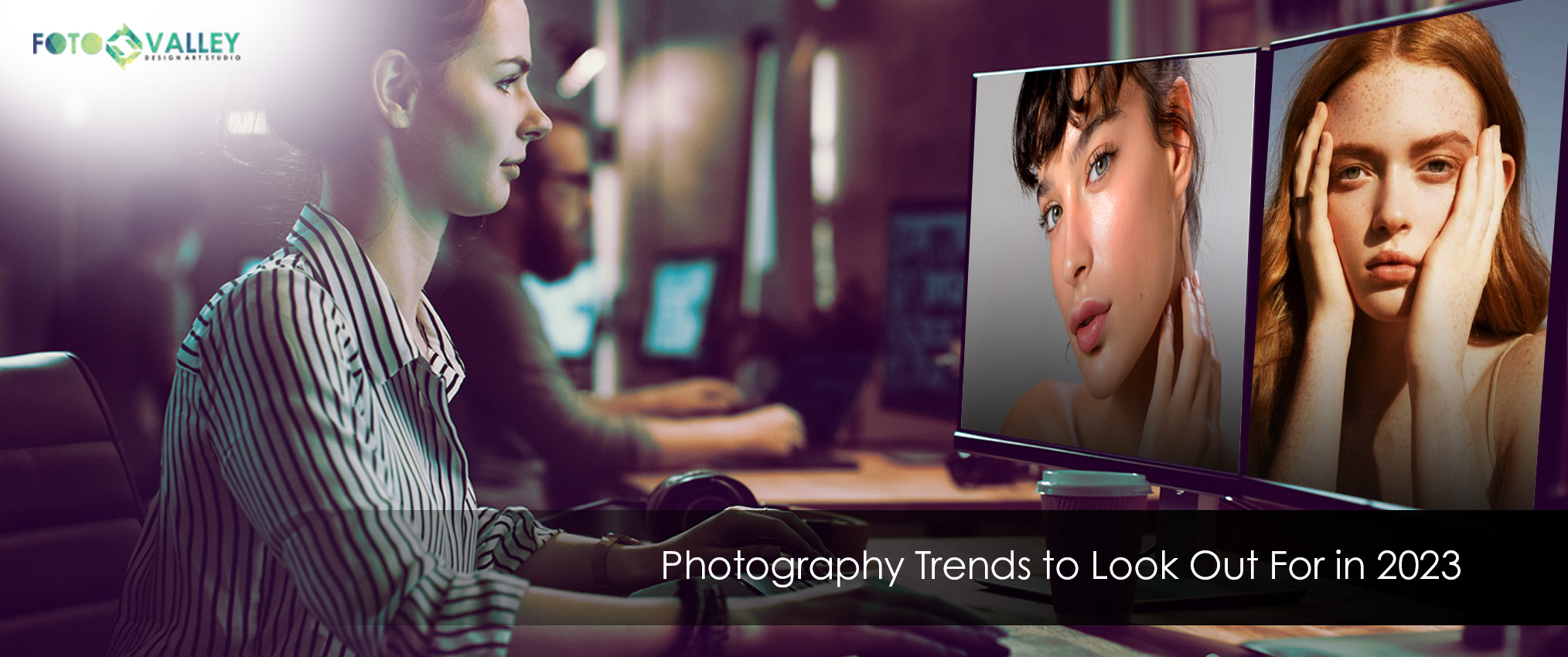 Capture Emotions
Reality has its value at all times. It is certain that there will be many who enjoy your art, if you can capture the myriad of human emotions like sorrow, joy, surprise, anger, disgust etc. But it is very challenging to grab such momentary emotions that last only for a snap time. So as a photographer, you need high observation skills to capture golden moments in your frame. Some examples for situations wherein a shooter can take real-life snaps include:
Two persons meeting after a long period
Students who are running to catch the bus
A person enjoys a yummy food
Vertical Photography
With the emergence of smartphones, people can take photos whenever they wanted to take. And the photograph app on these smartphones is set in such a way as to take vertical images by default. The primary reason to choose this style kind of photography is that, it is highly mobile-friendly.
And, the only pitfall of this technique is that the photograph may lose its beauty while you are trying to upload it on any kind of social media platform.
Towards the Oldies
Bringing the elements of nostalgia into an image is a new trend that is widely used by many. The objective of this kind of photography is to call attention to the prominent elements of the past. To create a retro effect in photography following are the various ways adopted by photographers:
Including abandoned buildings, wooden structures and cafes
Adding black and white tint into photographs
Infusing yellow and brown shades for highlights
Sprinkle Surrealism
Use surrealism in your photography and make your viewers redefine the world. Surrealism is the complete opposite of reality. It is a kind of experimental photography. It is actually the visual representation of something that is purely unreal, illogical and sometimes surprising.
And you need to study and research a lot to master the skills of surreal photography. Because, it requires different perceptions, understanding from different angles and various themes to produce a surreal image. So embrace this type of photography to go with the trend and attract the audience.
In old days, wedding photography is a tedious task for both the newlyweds and the shooters. That is, in those times the photography rules were strict and the photographers make the newlyweds stay for different postures as they decide.
But this style has completely changed by 2023. Now the shooters never ask either guests or the couples to pose according to their idea instead, they focus on grabbing candid moments in their frames.
Take Away Generation Barriers
Earlier photographers were more interested in focusing on the youth, but now there is a transition in this, shooters have started taking elder people as their subject.
However, by taking the photograph of an elder man you are actually capturing the years of experience, wisdom, genuine emotions, tradition etc in a single frame. People always love to enjoy these kinds of photographs because it helps them to get so many revelations about life.
Nowadays, companies are giving more importance to product photography. It is the widespread use of social media platforms that forced companies to employ photographers who are efficient in product photography. If you are efficient in product photography, you can entice customers to buy that product.
It is to be noted that product photographs are used by most of the industries like clothing, food, jewelry, automobiles etc as they have realized their results in customer base.
Bottom Line
Even though you are able to create stunning images, sometimes photo retouching by proficient editors will make the images captivating. FotoValley is a prominent image editing service provider with a team of experts in this field. So if you want our photo editing services to create impressive and powerful wedding photographs, rimage editing serviceseal estate photographs, product photographs etc share your requirements with [email protected]