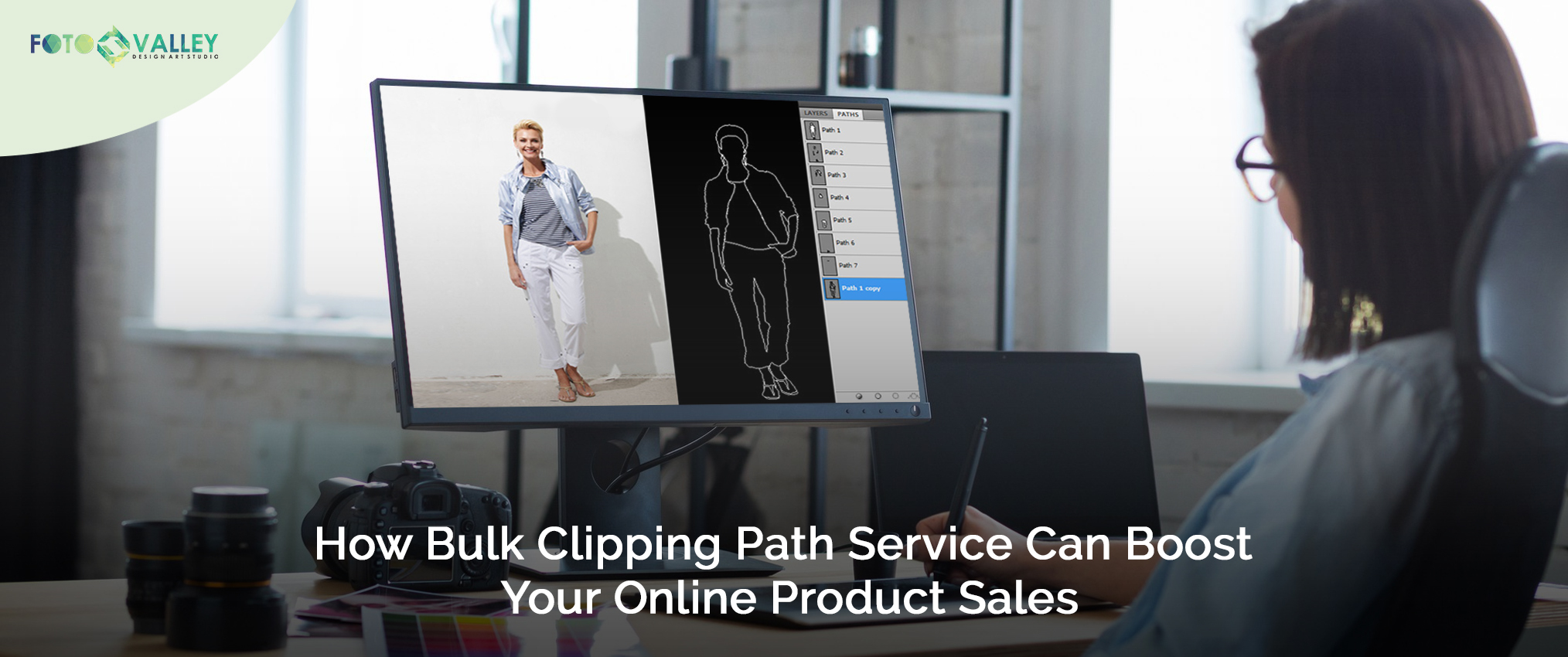 Product Images play a vital role in eCommerce. It is through these images that customers get the first impression of the product. Therefore the product images should always be visually appealing and compel the viewers to purchase them.
A quality image can make a positive impact on the customers. And within minutes they can decide whether they should buy that product or not. As eCommerce is a worldwide shopping platform, the number of your competitors will be large. So, in order to stay ahead in this highly competitive market, you must possess a unique way of presenting your product images to entice customers. Photoshop Clipping Path service is an efficient image editing service that helps you present your product images effectively. Assigning the best clipping path service providers will help you boost your eCommerce business effectively.
How Clipping Path Service Can Help You
Creating a clipping path, also known as a "clipping path service," is the process of developing a closed vector path using the Photoshop Pen Tool to efficiently crop an image. Further, the portion inside the path is retained, while the outside portion is removed from the image.
The clipping path service providers perform this task using both automatic and manual methods. However, most users prefer the manual process because it ensures precise coverage of every point in the image. Through the use of a clipping path service, you can focus exclusively on your product image by cropping out all unnecessary background elements. The Photoshop Pen Tool, available through these service providers, allows professionals to achieve this task accurately without impacting the background. Here are some ways in which clipping path service providers can assist you.
1.     The Visual Effect
Only a visually appealing image can catch the attention of the customers. A customer only skims through product prices and quantities after the product image has caught their attention. Making such an impression on the customer requires sufficient effort.  With the help of Clipping Path service, you can create a positive impression on your customer that they may even ignore the cost and buy the product.
2.     Winning Over Competitors
As online sales are the current convenient marketing platform for everyone, there is high competition in marketing every product. Therefore, winning over these competitors is a challenging task. However, by leveraging the clipping path service you can create unique and high-quality images showcasing your product. Thus, an image with high quality and appeal than its similar products catches the attention of the customers easily.
3.   Product Superiority through Clipping Path Services
Product superiority is the uniqueness a product has from its similar products and this difference makes it seem better than the other ones. Therefore uniqueness is a significant factor to consider while advertising a product. Before advertising your product you must find the reason that the customer should prefer your products over other products. Here is where product photo retouching can help you. With this, you can edit and retouch your images uniquely and attractively with unique filters and effects. This will differentiate your brand and advertisement from your competitors.
4.     Website Traffic
More online traffic results in increased sales. In order to gain more online traffic you should have attractive images. Because the visually enticing images make the potential customers visit your website more. As well as they may recommend your website to other potential customers. So, the clipping path service can help you boost your website traffic also.
5.     Maintaining Reputation
Losing customers is faster than attracting them. They always look for consistency. Therefore, you have to find ways to constantly impress them. Well, clipping path service can help you achieve this easily. It facilitates by enhancing the appearance of your images. Having high-quality images, by employing the clipping path service you can effectively fulfill the requirements of the client and constantly impress them.
6.     Focus on the Product
In eCommerce, product images play a crucial role in making informed purchasing decisions. Because customers depend on the product images to gain a basic understanding of the product specialties, size, texture, and other peculiarities. Therefore, high-quality product images are necessary for eCommerce to present a product efficiently. Leveraging the benefits of clipping path service you can display the product without clutter, or any distractions. This allows customers to easily understand its characteristics and the benefits it offers. This leads to increased conversion rates and thereby sales.
7.     Adaptability
Clipping path service benefits each kind of image. The images with complicated shapes, transparent backgrounds, or reflective surfaces profit from this. In this process, the complexity level may change based on the kind of product image.
The images of clothes and jewelry have intricate shapes, these kinds of images need more intricate clipping paths to attain a polished and accurate cut-out. Also, the products that require additional attention like electronics or glassware can benefit from the clipping path as it ensures that the image captures the product's distinct features.
Bottom line
In the modern era of eCommerce, product images are influencing the growth of a brand. Therefore each brand is trying hard to showcase its product image in the most unique and visually appealing way.
Investing in the clipping path service is the best choice to grow your online business through product images. One of the best Clipping Path Experts at Fotovalley is highly skilled in developing images that are highly enticing and visually appealing which helps customers to make more informed purchasing decisions easier. Connect with inf[email protected] to meet our experts and enjoy the best service.