Have you heard that images can sometimes replace words? Yes, there are images that can speak better than words. But to create such kind of stunning images, sometimes you need professionals who are specialised in photo editing. If a company can make an intelligent choice regarding the photo editing service provider, they may receive perks like
Increase in customers
Improvement in credibility
Growth of brand
There are many newbies and experienced companies that outsource image editing and retouching service. Hence, let us have a glance at tips that will help you to find the best image editing company.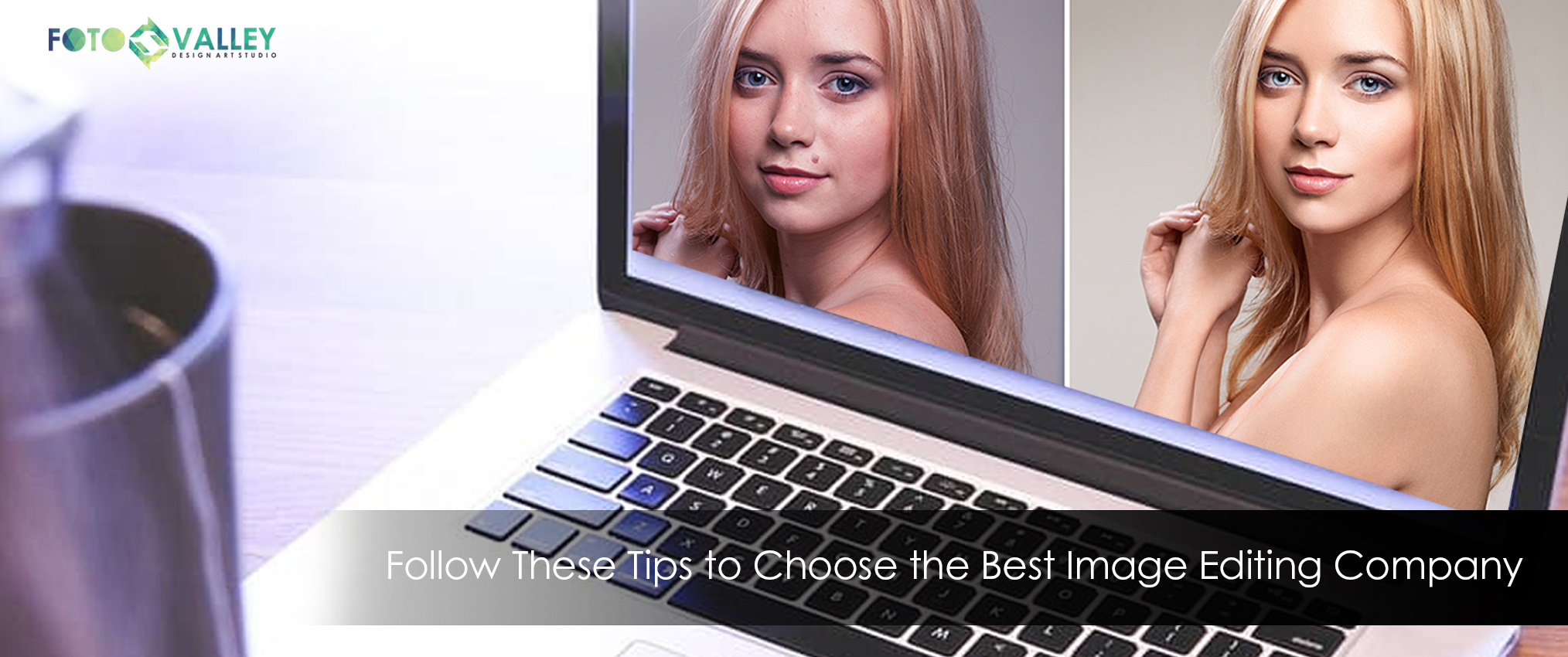 Tip 1: Analyse Reviews
Reviews are one of the effective methods to find the right image editing service providers. It acts as testimonials from the clients of a company. Rather, than simply going with the word of mouth, it is always better to look at the reviews and ratings of a company. If the reviews are authentic they will give you a clear understanding of the company. But, before you take a decision based on the reviews make sure that they are not fake.
Tip 2: Explore Company Website
The website of a company is its face. If the company is functioning properly you can realise it just by looking at its website. The various details that you can grab from the website include organisational structure, marketing methods, services and its position in the domain. So by collecting all this information you can come to a decision that whether you should pick them or not.
Tip 3: Check Experience
A company's data on experience tells us how long they have been surviving in the industry. The world is always competitive, so withstanding the various competitions means the company is truly an expert in their field. Years of experience give companies myriad opportunities to work with numerous clients and ideas.
So by checking the years of experience, you can choose the right partner with adequate professionalism and skills in the domain.
Tip 4: Note Deadlines
Deadlines are very crucial factors in businesses. If the project that you assign to a service provider doesn't receive on time, it loses its value. The works of those who follow a strict deadline will be remarked on by their quality and consistency. If a service provider has proper planning, reviewing and organizing, it can meet the deadlines easily.
So make sure the service provider you hire matters your time and requirements. If it is so you can almost expect they will deliver the product within the deadline.
Tip 5: Understand Technologies
The techniques, methods and technologies that a service provider incorporates while editing, matter a lot in an image. It is the application of the right tools and technologies that result in images that can generate a definite aesthetic experience. So when you hunt for an image editing service provider make sure they are consistent in including refreshed techniques and methods.
Tip 6: Ask for a Free Trial
A free trial of a product is useful for both company and its potential customers. Today most companies have started to use it as a marketing tool to entice their customers. But if you are experienced enough, you can use this option to find whether a service provider is fit for your company. So it is always better to utilise this opportunity and identify it before you sign the agreement.
Tip 7: Enquire about Team
Skilled photo editors are the valuable holdings of every business. If they are efficient, they can portray those memorable moments in a company in such a way that they can attract potential customers. Also if the photo editors are creative and up-to-date with the latest trends and technologies they can take your brand to the next level. So when you decide to cooperate with an image editing service provider, check whether they have a team of creative talents.
Tip 8: Analyse Security Systems
Cyber-attacks are increasing at an alarming rate day after day. So when you decide to partner with a photo retouching service provider probe whether they
Have a non-disclosure agreement to secure your data
Uses safe portals to upload and download images
Have ISO certification
Tip 9: Go through Previous Works
Before you tie up with an image editing service provider, look for their sample works. There are companies that even leave a page for displaying their sample works on their website itself. If that is not the case, ask them to provide sample works. The benefit of skimming through a sample work is that, it gives you a definite idea regarding the quality of their work.
Tip 10: Check Response Time
Quick response time is an essential factor for a service provider. That means if a service provider addresses your requirements and doubts in real-time, it can benefit you a lot. So when you hire an image editing service provider, look for someone who reacts to your needs rapidly.
Bottom Line
Image editing is an important area in business as it can show a great result in customer base. That is with novel technologies and efficient professionals you can make stunning photographs that can attract many eyes.
FotoValley is a leading photo editing service provider that is specialised in various photo retouching services including digital photo restoring services. If you are looking for a partner to dig out the treasures in photo editing services, drop a mail to [email protected]