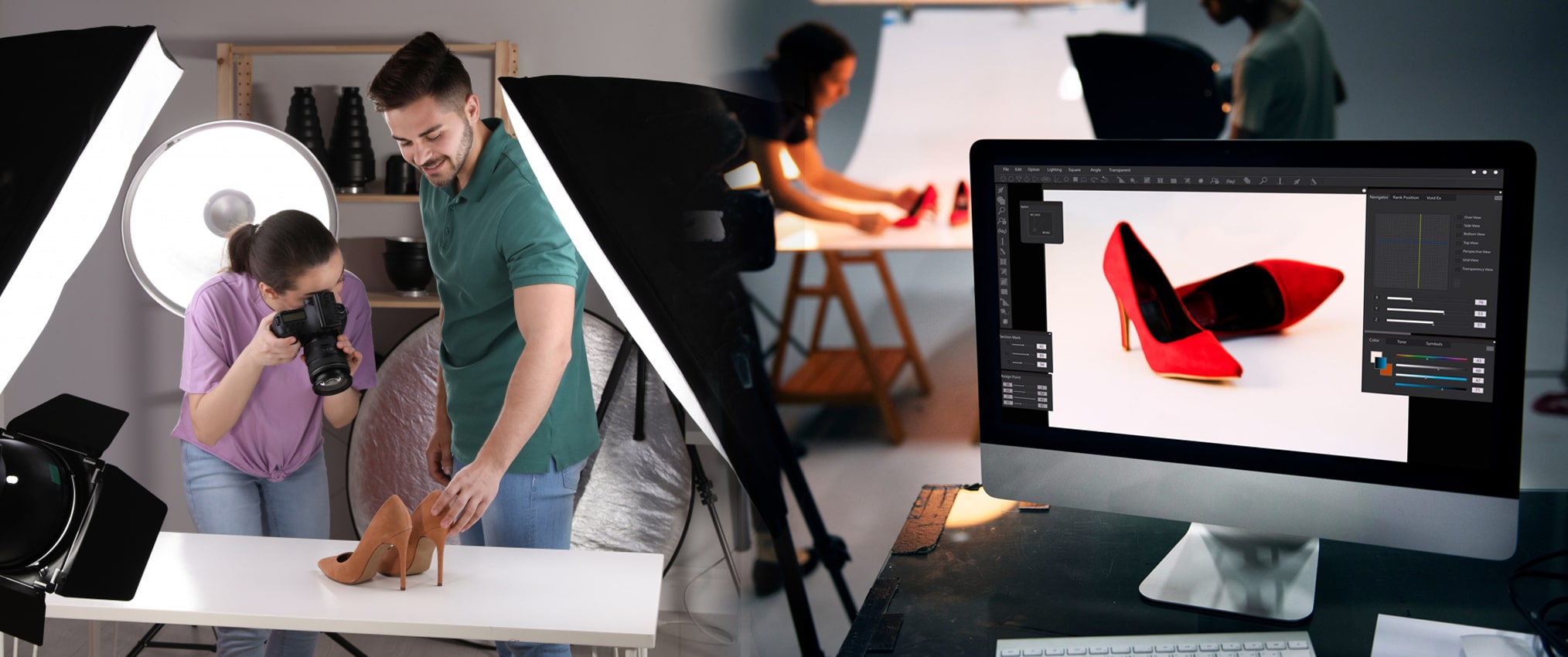 The world is welcoming a festive season with a warm heart. It is filled with optimism to resolve previous setbacks developed due to the pandemic. In fact, the five days from Thanksgiving to Cyber Monday is the busiest days for retailers, especially eCommerce stores, like never been before. When the eCommerce stores reshape the retail sector, they have enormous possibilities to thrive in business this holiday season. But what product photo retouching can do here? It is a fact that getting the best assistance of product photo editing will double their sales in this period. We will tell you how.
1- Effective Utilization of Workforce in a Demand Period
In a festive period, the demand for consumer products or services will definitely be higher. Here, the business's success is proportional to how effectively converting maximum workforce in providing customer services. For an eCommerce store, a product photo connects the consumers with the business store and develops an urgency for buying. So, making the product images appealing enough is vital. At the same time, it consumes more time and energy that should get channeled into more business functions. Photo editing services will undertake the complete responsibility for optimizing the product images for different business websites. It will help enhance the aesthetic appeal of product images with product photo enhancement and catches the audience's attention.
2- Compress Images for Faster Page Loads
Product images play a vital role in attracting consumers to a brand, and there is no doubt about it. But in this digital age, consumers demand to get the fastest browsing results and will never tolerate delays in loading a webpage. The larger the image size it contains, the slower the loading speed of an eCommerce website. As a result, the visitor is more likely to abandon it and jump to the next. Photo editing services will resolve this by optimizing product images with product photo editing techniques like compressing. Ensuring all the product photos are optimized for the website is a headache when there is a huge requirement for product photo editing. The best product photo retouching services will help you get top-quality assistance in this regard.
3- Retouch the Images to Provide a Detailed Preview
The main objective of providing an attractive product image with the best product photo editing is to make consumers confident enough for the purchase. Commercial product retouching services will help you enhance the aesthetic appeal of the product photo by removing unwanted spots, shades, background colors, glares, etc. A high-quality image will let the consumers zoom in and interact with its minute details. In addition, the same product image with multiple angles and dimensions will interact with consumers more. It is also important to maintain the best composition for product images. It will make the viewer hooked on the product. Also, it builds their trust in your brand and makes the purchase.
4- Building Brand with Unique Editing Techniques
Branding is not about a logo or tagline. It is about every move a product or service makes in the market. Product images are essential to establish the brand throughout the business process. If an eCommerce store jumps from idea to idea and layout to layout, the consumers will get confused. Then, you will fail to imprint the brand name in their hearts. With product photo enhancement, you can make all the product images organized uniquely, adjusting their color, background, borders, white balance, and many more. In a demanding period, it helps you establish the brand more effectively.
5- Enforces Omnichannel Business Strategy
Companies now developing omnichannel strategies to cope up with the changed market policies. It is a strategy that prioritizes customer experience in the center and maintains consistency for their campaigns in various channels. Since product images represent your brand, it is important to make them consistent throughout different channels to make them distinguishable from others. With the help of product photo editing or commercial product retouching, we can optimize product images suitable for use on various platforms without losing their uniqueness. It helps consumers remember the brand when there is a tight market competition going around.
6- Reuse of Photographs
In addition to using different platforms, product images need to get optimized for various purposes even within the same eCommerce website. For example, a thumbnail image will differ from the actual image in terms of size, resolution, quality, and other dimensions. Instead of spending time on keeping extra copies or taking more product photos, we can utilize the assistance of product photo editing services to make the images suitable to serve all these purposes. It reduces the storage space for keeping more photos, and the effort associated with it. As a result, it helps maintain a better efficiency in product photo editing requirements with fewer operational costs.
Wrapping Up
People are becoming more familiar with e-commerce stores. After the pandemic, where they left with only the online options to make a purchase, we have witnessed enormous growth in eCommerce sales. Reports suggest that the eCommerce sector increases its sales by 15.6% every year. In this business scenario, the business world is observing this festive period more curiously. If you do commercial product retouching it in the right way, it is the best chance for you to make your online store thrive. With years of experience in the concerned area assisting various companies with product photo enhancement, Foto Valley can provide the best assistance for you. We offer quality ensured services in product photo retouching, no matter how complex the requirements and the situations are. You can reach us at [email protected] to know more and experience it.