The popularity of save the date ideas started with the photography domain's technological advancements and the way the creative approach was utilized. Along with these two, the dominance of image editing services did spike up the whole thing making it even more popular and highly sought after.
Plenty of new creative potential is being brought to this pre-wedding concept shoot and in fact, each concept is very much new by the minute. The added power of new-age professional retouching services only boosted the photo arrangement and presentation, especially with portrait retouching so that the soon-to-be-married couple is well focused.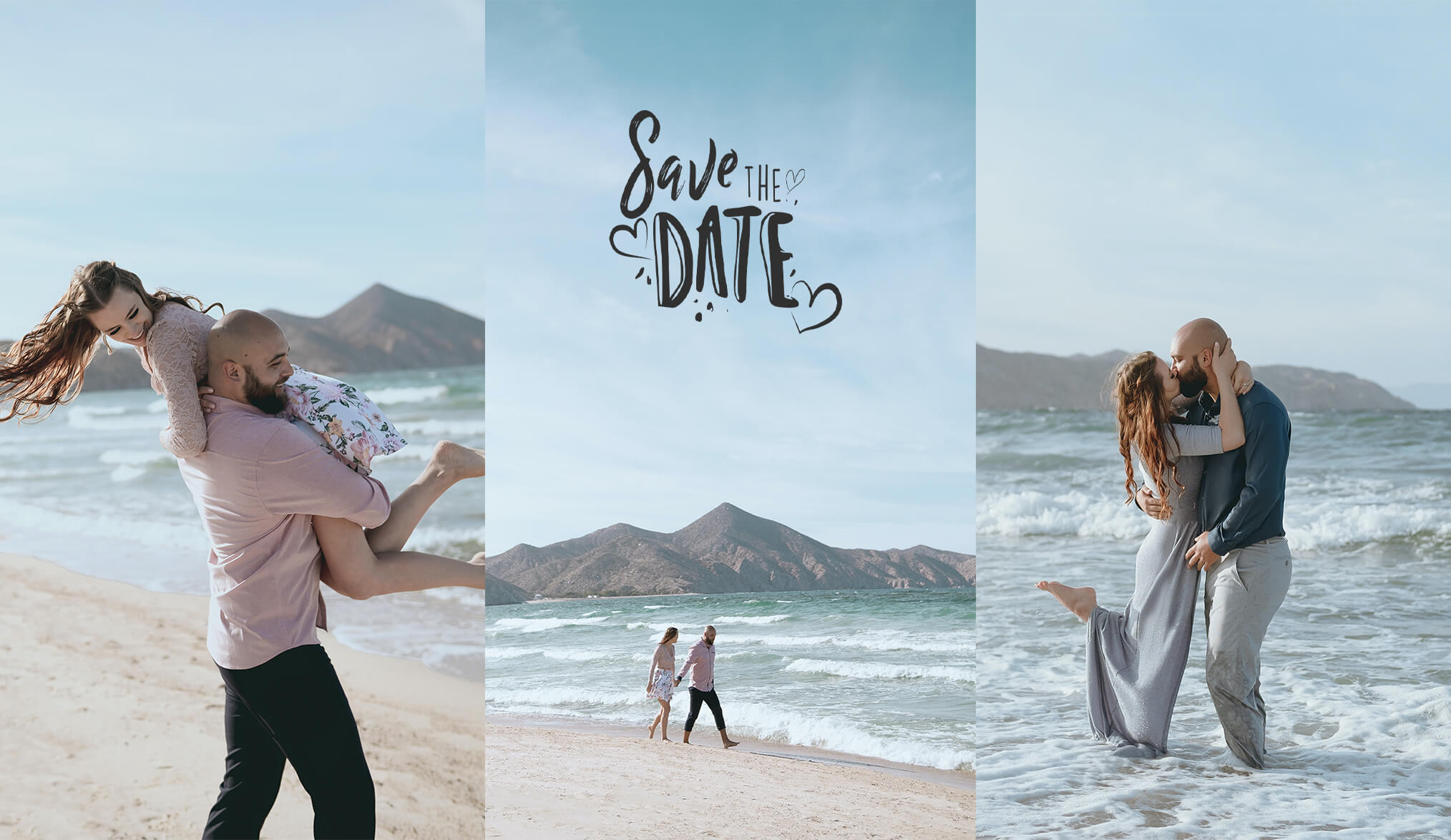 From selfies, creative cards, matching wardrobe, couple specific hashtags, etc. it is massively evolving and every photographer is on the lookout for new creative concepts. It's to have a cherishing moment for the years to come post-marriage that is done for the date of the marriage and something of a cute marriage announcement to the world.
So we have compiled some creative save the date ideas for photographers, and soon-to-be-married ones out there to try out. You'd love it.
Selfies
Now everyone agrees this is the most basic thing you can do with all the buffed-up smartphones out there. There's zero investment, you can save the money in hiring a professional photographer as all you need is a good smartphone. So light make-ups, get the funk with your wardrobe, and smile wide, oh yeah and flaunt the rings too. 'Cause, why not?
Black & White
Undeniably a traditional, and classic approach among save the date ideas. You both make sure to wear the same costume, let's put it say, black and white as well. Hey, that would be epic and a clean-cut one. To be more precise this is a cohesive concept.
Go Green!
This is pretty simple and will be even better with some portrait retouching tweaks to make it a truly ethereal announcement. A quirky card design with a whimsical shot of a beautiful location with nature in all its glory with your marriage date details. Nature-loving couples – do try this, oh, and step into the frame as well if possible!
A toast…
How about a shot of you both toasting to yourselves? Sounds good if you ask us. So let the photographer click you both while you raise your glasses to make a toast to your beautiful day. A winery is a good location or try posing while you sip your favorite bourbon. Well, cheers to you, beautiful people!
The Couple Hashtag
A social media shenanigan that's with all the hype these days. Perfect for the social media-loving couple who wants the social media people to keep their eyes planted with the couple-name-based wedding hashtag. Make a card with a good quote, with your wedding date details, and both your names with the help of an image editing services provider! Nice, right?
Match-y Outfits
This is a really popular one in save the date ideas. All you have to do is dress up with matching outfits pose 'picture perfect' and then make a card. Or you could try the expertise of a professional retouching services provider. You guys will be fab and stellar! Trust us!
A bit of Rustic and Chic
Perfect for a country-style, rustic vibe, and at the same time, a chic concept where you guys should get yourselves clicked with at a wood barn, farm, tractor, or a hay barrel. If you're planning to get married at a location like this with a cowboy-style wedding theme this is the way to go!
Bold, Colorful, and Catches the Eye
Simply, a play with your image editing services skills with a bold, colorful, and attention-grabbing font for your big day date and a couple picture at the side. An absolutely vibrant of the save the date ideas to grab anyone's eyes.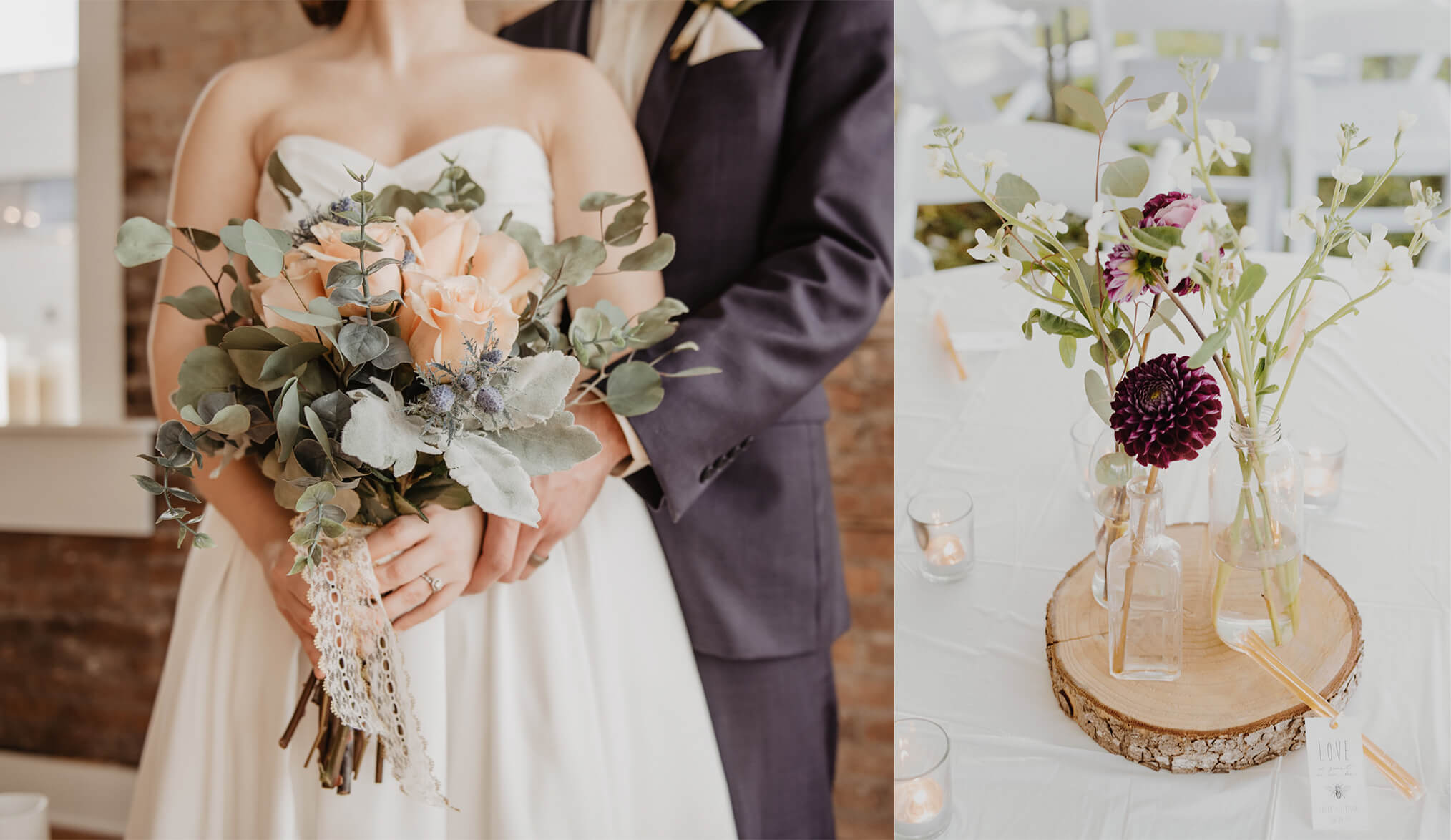 Heart It!
A simple yet beautiful concept where the details are put inside a bold and big heart representing your love for each other and your lovely picture highlighted as a visible background. How romantic!
I Do
Gets the job well done – the "I Do" card etches these forever-special words on your big day in it, besides your beautiful picture and we don't think it's a bad idea either. In fact, you should go for it! Definitely, it's exciting!
A Shimmering Freeze
Wrap yourself up in some shimmering lights and embrace each other while the photographer freezes you in the frame. Make a card with this romantic pic with some of your portrait retouching expertise and there – you have it! Bright and shiny you guys look – illuminating your love forever!
The Dreamy One
Make a card out of your unstaged pic in your "favorite moment" that truly shows off your romance and love for each other with words that match it. Perfectly dreamy to depict how deeply you are in love with each other.
Ampersand
Make or collect an 'ampersand' (&) prop and place it in between you both for a simple, clean, and minimal wedding announcement. It's a truly modern, effortless, easy to read, and straightforward design. And minimal save the date ideas are always epic!
Bohemian Vibes
A natural scenery or background where you both dress up in bohemian-inspired vibe giving outfits. Fabulous to showcase your artistic and free-spirited nature within that setting to make it look ethereal.
Silhouette
Another traditional and classic save the date ideas where you guys are depicted in silhouettes. If possible, throw in three of your photos with the wedding details in the card for an ornate feel.
The Farm Shoot
Dress up in your best fall clothing and do your romance thing with a perfect autumn day shot. It could be shot in vegetable or fruit farms for a truly vibrant scenario – and your card will be just as fun and creative with some professional retouching services.
The Candid Card
Undoubtedly one of the perfect ideas where you guys are not aware of the camera. Make a card out of this unaware shot and flaunt how you guys are truly in love with each other when no one's watching.
Seasonally-Inspired
A pic of yours in a particular season or the ones in which you're planning to get married will make a great theme for your wedding date announcement card. It is warming and inspirational to imbibe all the seasonal glory and your love for each other.
Underwater
Dive and splash it up with a card made out of an underwater shot of you both in your wedding announcement card. It'll be fun!
So there you have it – some of the most popular save the date ideas and if possible tweak it yourself or from professional image editing, or portrait retouching services to make it truly special! And don't forget to have fun as well!