The demand for eCommerce photography for various online businesses has a majorly high-quality, aesthetic approach. Why? It attracts customers to the product of their choice, with excellent engagement gained through key visual information. The added prowess of eCommerce photo editing techniques boosts the overall impact.
The visual impact of this photography genre can initially generate leads when you communicate the information a customer requires. And the post-image editing services process is an inevitable part of it to augment your sales efforts. Excellent eCommerce shoots are always engaging, informative, and holds chances or potential conversions.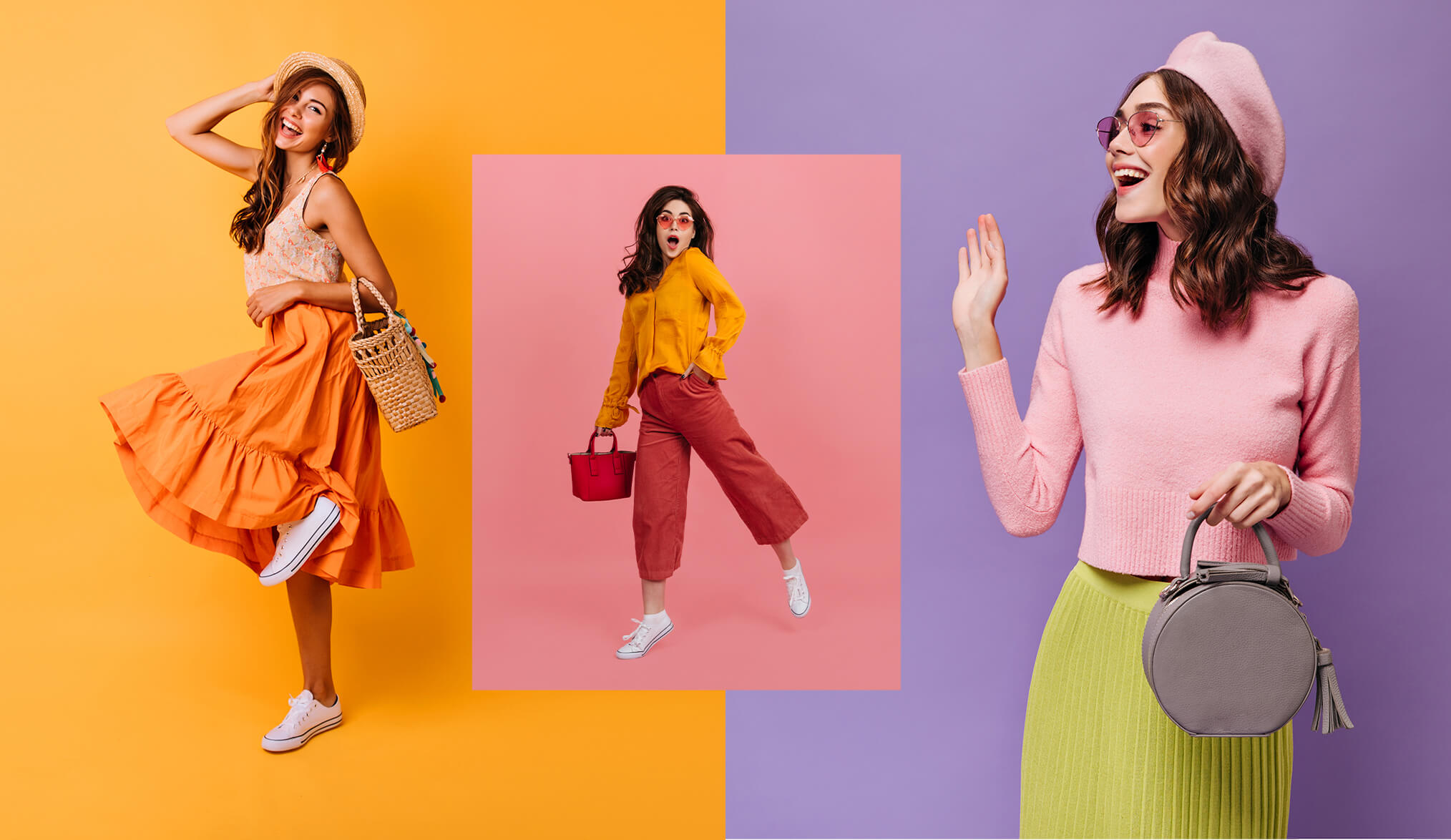 Your brand recognition, awareness, trust, and credibility will be built by attracting the right customers amplifying your bottom line. Techniques such as Ghost mannequin editing and add shadow to image are some of the common ones besides a lot of others. And it's always important to render them in the highest quality for customers to gain more details.
And, we've got some handy eCommerce photography tips that can get you started in the genre to make it worth publishing. Let's get on it.
Develop Yourself a Consistent Shoot Style
A single shoot schedule with a clear plan is excellent most of the time as you can photograph every single product at the same time.
Get inspired by doing comprehensive research and referring to popular portfolios in the industry. Pinterest is a great way to get yourself inspired from several shoot ideas and make sure you save them for quick references during shoots and for your improving your eCommerce photo editing skills.
Start composing simple photos with products shot against a white backdrop as it always works. You can create your lightbox and infinity curve, or use plain white sheets of paper where you should keep the product on top of it and shoot from above for an elevated, natural shadow effect saving you time from adding shadow to the images.
Props such as small plants, clothes, and more are a great way to spice up your shoot as it you'd know which one works and not to get the best compositions.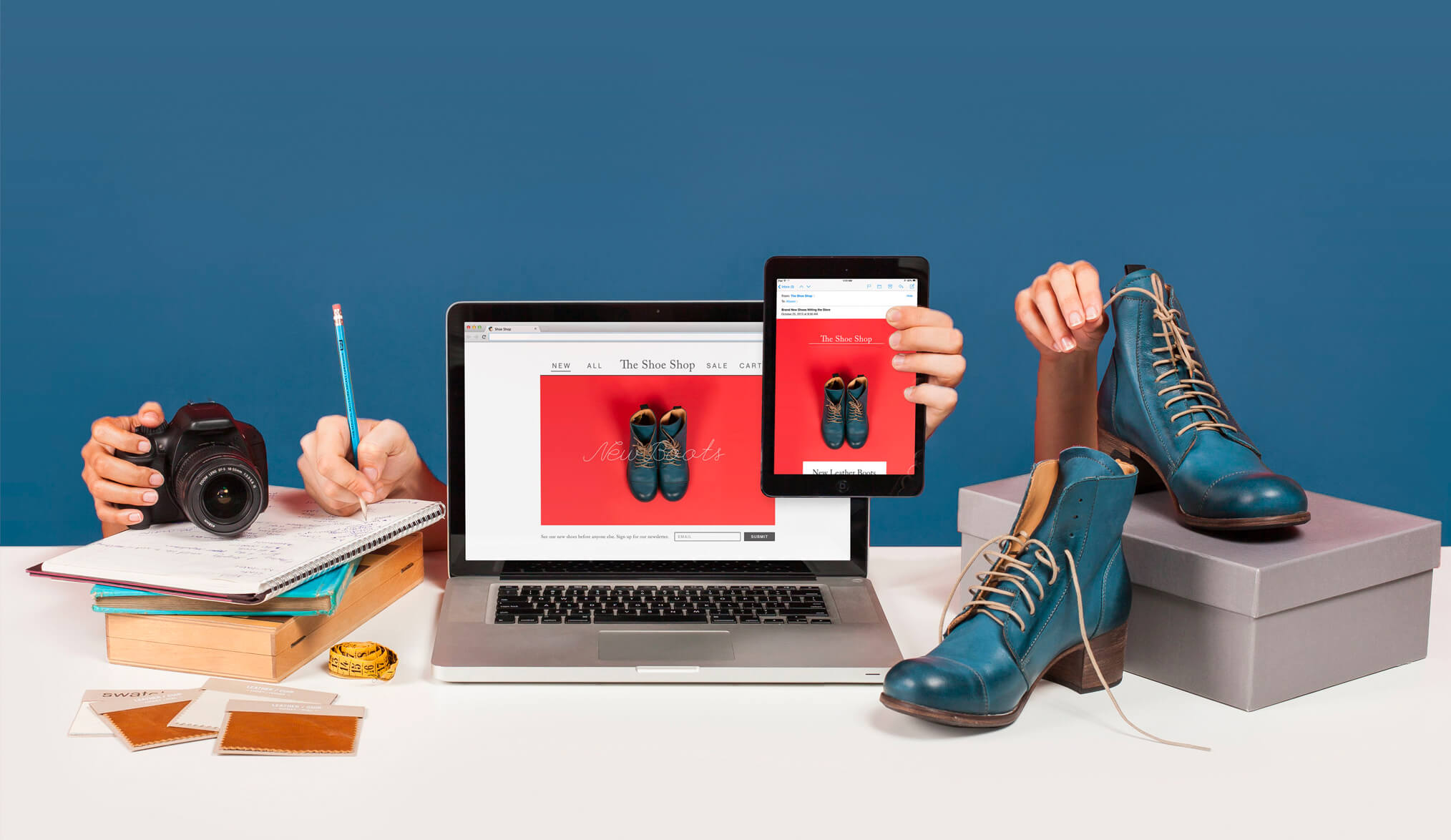 Shot List
Don't have one? Create one right away that covers your entire shoot as it will give you an idea about how you want your compositions to be. A standard shot list consists of:
The type of products to be shot.
The kind of shot you want – styled, on a plain white backdrop, on wooden furniture, and more.
Shooting angle.
Important setup and style such as lighting, its position, and more.
Important objects and props are needed for the shots.
You can also include a lot of other things apart from this standard list.
The purpose of a shot list is to ensure that your shoot maintains consistency in terms of its pace, you encounter zero distractions, and to make sure you don't miss out on anything. Check or strike out the things as well when they are done from the shot list.
Equipment and Background
Don't go for expensive stuff right from the beginning but rather use a cam that you're always confident with. It doesn't matter even if it's a smartphone or a cam borrowed from your friend – and only use it at your beginner level.
A DSLR or mirrorless cam will get you on a more professional or mainstream level as you progress in the domain and shooting your pics in the RAW format will give you more freedom in your image editing services process.
The next things are lighting and background which you have to master and pay attention to no matter what. It is the only way to enhance your eCommerce photography game. Always start with natural light – one of the most challenging and unpredictable things that come through open windows or corridors.
And as you progress on a professional level, invest in good lighting gear to establish your photography signature in the industry.
Work out the details of products to be shot and from the references, you've with you and try to improvise the scenes in your way to make them perfectly sync with the light and background.
eCommerce Photo Editing
Once completing your shoot, the first thing you have to do is to review all the shots you've taken. Choose the best ones that you want to go in your portfolio and work on them using your image editing services proficiency.
The post-process is the final art that you have to master even if your compositions have the best technicality due to using excellent gear. So do the post-process with diligence until you get mainstream quality output, to raise your compositions on a professional level, and to get you more clients with a good recognition.
The process of retouching involves ghost mannequin editing, removing unwanted blemishes or spots, add shadow wherever necessary to the image, resize it to the ideal or required size, and making sure all your product in the photos are properly focused, with excellent brightness or lighting with similar backgrounds. If you are in a rush, you can opt for the help of online image editing services that only charge reasonable prices.
It's always best to learn the post-processing by yourself right from the start so that you can establish a signature of your own. You could also consider using free online tools that will be of great help for your eCommerce photo editing process as well. There are user-friendly tools that can apply quick fixes with presets, or you could slightly tweak them to add a more personal touch.
Remove distracting background items, or if they are not in the correct position, or if your image lacks the right or correct colors, remove mannequins, and drop shadows to make your product photos a more refined and flawless look. Although you should always maintain the same editing consistency and dimensions in all your images without fail or else you might seem unprofessional while people go through your portfolio.
So make sure you try all these eCommerce photography tips to get your passion started and gradually work your way to attain a professional level.