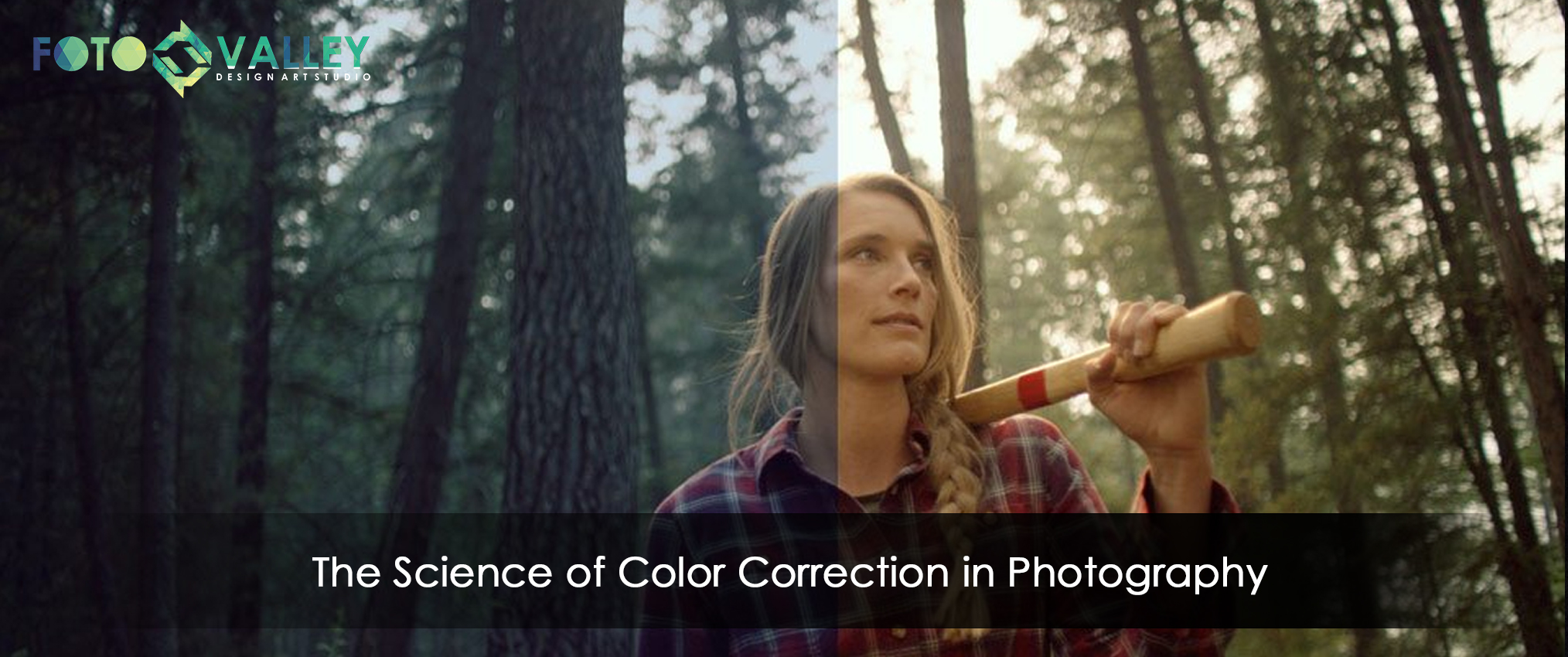 Hey there! Hop in and fasten your seatbelt as we start our adventure through the world of colors! In this blog, we are going to explore the thick and thin of professional color correction services. Let's learn the science of color correction services and how they make your photos pop!
What are professional color correction services?
We love to take photos! Isn't it? Just picture yourself in a beautiful place, and you've captured a cool shot. By the time you reach home and scroll through the album, you feel like "something's off" in the picture. That's all about color correlation and grading!
Color correction is a process that adjusts colors, tones, ambiance, and other elements to change the visual appeal of images by bringing the true essence behind every photograph! Color correction services are professional expert teams that help businesses deliver exceptional visual quality by bringing life to photographs.
What business chooses Professional color correction services?
E-commerce and Retail: it's vital for online retailers to make their product images look appealing and eye-catching for customers.
Advertising and Marketing Agencies: modern marketing campaigns never compromise on visual images and striking content! To perfect the desired mood and visual consistency of posters and marketing materials, color adjustments can be a backbone.
Fashion and Beauty Industry: color adjustment enhances the details of products that portray the fabrics, texture, and aesthetics of their crafts.
Real Estate: Real estate agents and developers have to enhance the images of the properties that showcase their true colors to potential buyers and tenants.
Food and Beverage Industry: Color combinations make the food look appetizing and fresh. Moreover, expert coloring services enhance overall visuals and look appealing for customers to build cravings.
Wedding and Event Photography: Color correction services play an important role in weddings and events as they ensure the image reflects the true emotions and colors of the pictures.
Interior Design and Architecture: Highlighting colors, textures, and the smallest details of designs and spaces is crucial for architects to showcase their projects and designs accurately.
Travel and Tourism: Color grading and correction services help bring the looks and feel of the destination. Travel agencies and hotels have to catch the eyes of travelers.

The Color Chronicles: Why Businesses Should Embrace Professional Color Correction!
The first impression, indeed, truly leaves a lasting image among the audience. This is applicable to both business and personal aspects. Furthermore, color psychology can have a significant impact on startups and companies that are seeking to ignite interest. Consequently, they can deliver dynamic photographs that deeply resonate with both common customers and art lovers alike. Moreover, creating a striking first impression not only leaves a long-lasting aura on potential customers but also builds a confident image among audiences.
Consistency and Brand Recognition: Consistency in color usage across different platforms and marketing materials is crucial for building a strong brand identity. Professional color correction ensures that the brand colors remain consistent, reinforcing brand recognition. Furthermore, when customers consistently see the same colors associated with a business, it becomes easier for them to identify and remember the brand. So, they're giving businesses a competitive advantage in the market.
Colors can portray emotions and feelings to the audience without uttering a single word. Professional editing services help businesses to use colors that blend in with your brand nature. For example, warm and vibrant color grading brings out a sense of comfort and joy; in contrast, bold and pop colors add excitement and energy to the crafts. Moreover, professional editing services excel at crafting strategies that can connect with audiences through the magic of color psychology!
Maintain consistency and Professionalism
Brand value and true professionalism, as a matter of fact, are all about color execution and bringing consistency into overall work. Consequently, you can get a consistent and polished look from posters and media, which enhances customer confidence. Furthermore, customers feel trustworthy and reliable towards your crafts. In addition, maintaining consistency with the right color sense makes your business stand out from the crowd and helps people notice your brand!
Yes, colors can break sales! Color combinations are so underrated, and they can be the drive you're missing out. Color sense and psychology play an important role in purchasing decisions! Imagine a wedding ceremony with a dim and gloomy light; you'll feel awkward and probably leave the place at the earliest. Just like that, colors have the magic to alter the moods of customers.
Now you know the basics and trailers of color correction. Lets step up the game now. Furthermore, there are many elements that you should consider when you're seeking a service provider. Following these bread crumbs can find you the right service partner.
Surf, surf, and surf more. You can research services near you. Ask your peers, or you can seek expert consultation services to sort things out. Furthermore, this homework allows you to know the gravity of the company, services, budgets, and quality you're expecting.
Experience and service history are important factors you should consider before handing over the project. Make sure that the nature and photography styles align with your expectations. Moreover, correlation experts will be specialized in your work nature, and they can keep up with the challenges and requirements niche easily.
Customer reviews and testimonials
Review sessions and testimonials are valid proofs that reflect the quality and commitment towards the clients. Ensure that they have fair review pages and testimonial sessions! Take time scrolling through the customer reviews and feedback. Most importantly, find out the genuine ones, and you can communicate with them if you want to.
This is the risky factor when you seek an expert correlation service provider. It's quite risky to avail a decent service partner from the level of freelance competitors flying around the market. Furthermore, quality should be the first priority. Ensure that you're getting timely delivery that meets all your expectations. Moreover, color correlation is pure art, not clockwork. But make sure you're not playing the victim card and getting a fair deal!

Sneak peek into the scenes: A step-by-step process of pro color correction!
The typical process in pro correction services may vary depending on the industry's nature and requirements. However, this would be the common routine done in the workshop. Let's break it down!
Assessment:

The first process is to study and assess the details, just like a batsman scanning the field to smash boundaries. This process mainly involves reviewing the media and addressing the issues.

Media Import:

Editors use multiple software to work on the image. Media import simply means uploading or importing the material into their application or software. For example, Adobe, Lightroom, DaVinci Resolve, etc.

Primary Correction:

The primary process stage is where artwork begins. This step involves small adjustments to the image, such as color balance, shadows, ambiance, exposure, etc. Furthermore, this process ensures that the colors are well-balanced and accurate throughout the process to get the desired look.

Secondary Correction:

Just after primary adjustments, more and more specific works have to be made to blend in. This phase prioritizes quality and makes sure that the tiniest bit of sand is taken care of. Moreover, this phase makes use of advanced tools for correcting skin tones, reducing color points, fixing color imbalances, etc.

Fine-tuning:

Fine-tuning is all about refining the overall aesthetics of the image. After the primary and secondary processes are done. Small photo Retouching and Color editing, such as masking, color adjustments, and removal, are done to perfect the craft to get the desired aesthetic.

Quality Control:

After correction and retouching processes, the work is then transferred to expert professionals to undergo quality checks. Quality checks ensure that the artwork meets the standards and expectations of the client. Furthermore, this procedure uses separate applications and software to crosscheck the color consistency on multiple platforms.

Exporting and Delivery:

this is the final step. Once quality checks are finished, the images are converted into the desired format and ready for dispatch!
Bottomline
Whoohoo! You've successfully mastered the secret science behind color corrections. You are now ready to choose whom to partner up your business with! We are one of the leading service providers in India that have proven track records for editing and retouching services over a decade. Our expert team of artists uses advanced tools and the best Image Color Correction Techniques to deliver visual art pieces from scratch. Contact us via mail at [email protected] to know more.