The below-image speaks worth thousands of untold tales of the sea. Do you feel carried away by the beautifully represented pirate ship? You can easily relate yourself traveling aboard on this pirate ship during a dark, stormy night.
Imagine the life of the sailors who go through these challenges and come back with a back full of untold voyage stories.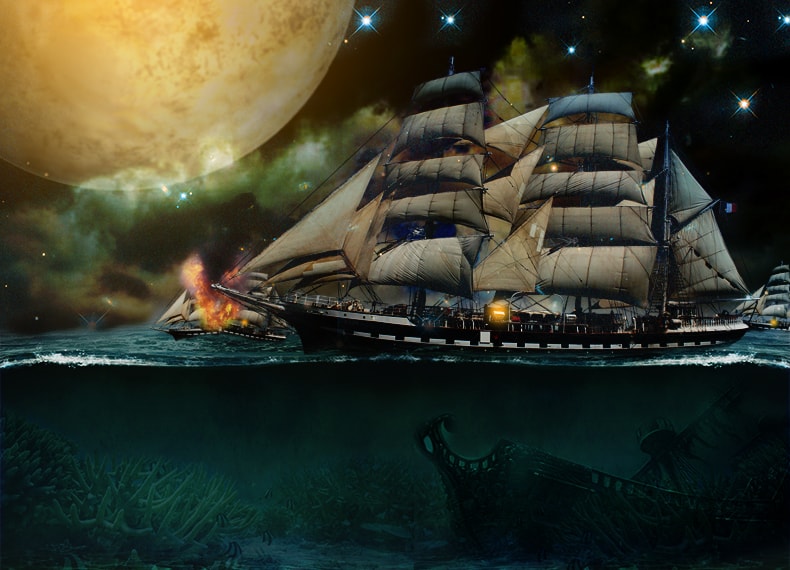 Keeping such emotions in view, our editing team has strived the best to give a natural yet an artistic touch to the image. With the perfect blend of colors and editing, we assure that this image will take you to the wildest part of the sea.