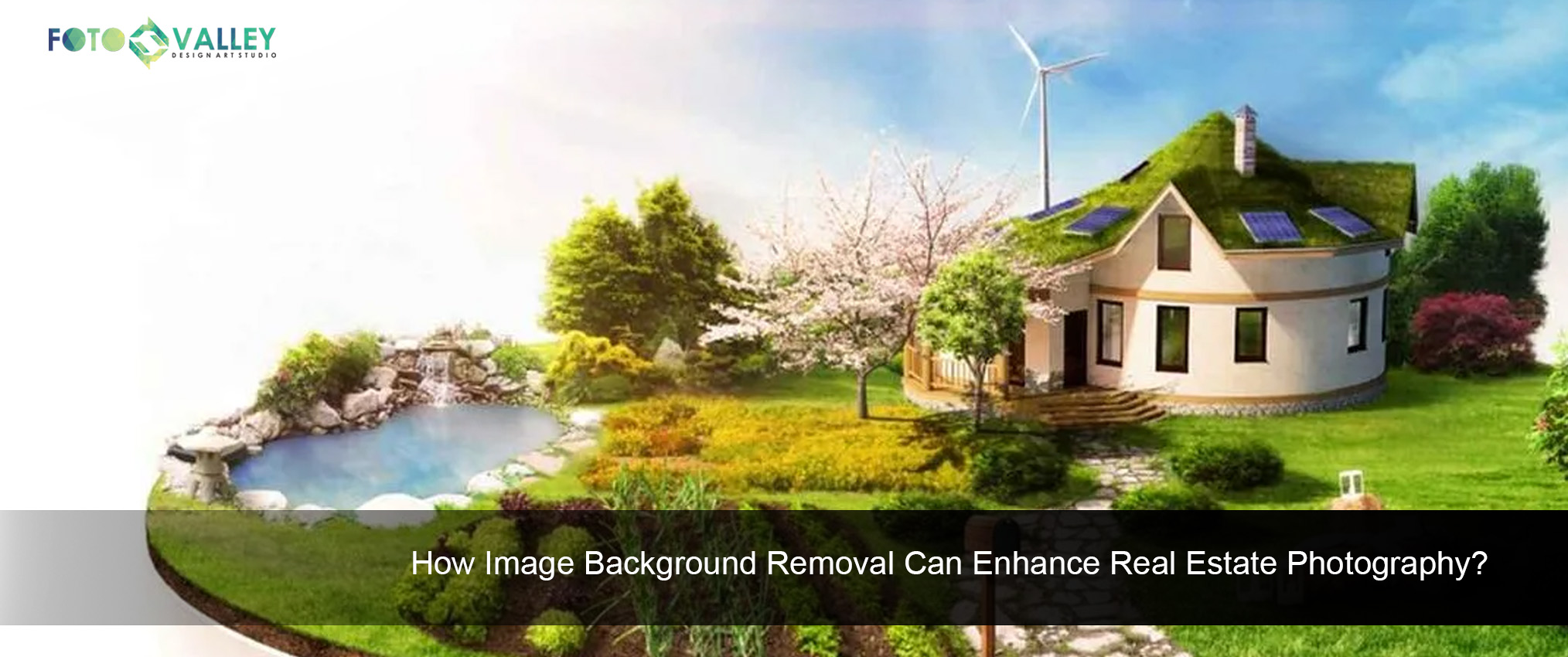 Real estate is an Industry that faces ups and downs all the time. As the people getting into this Industry is increasing day after day, you must be extremely skilled to stand out from the pack. That means, if you are aware of the latest trends and strategies you can close any real estate deal as quickly as possible.
Have you ever thought of the fact that stunning real estate photos can wow your clients? If not, there is a possibility in that way too. But if you want to make use of images in marketing, you must alter them in that way. This is the place where the relevance of real estate image background removal comes into play.
So, now let us dive into the multiple reasons that make background replacement a vital factor in real estate photos.
Top Reasons Why Image Background Removal is Important for Real Estate Photos?
To Eliminate Distractions
Backgrounds can be unpleasant if it is clumsy with many unwanted objects and is not appropriate. Unappealing backgrounds can take away the attention of viewers and also a chance to showcase your real estate property.
So, while engaging in image editing, you must give special focus to remove the unattractive background. If you fail to accomplish this, your customers may get stuck in the irrelevant area of your photos.
To Keep the Image Size Small
Sometimes your customers may find it difficult to open your emails or website as your image files are of big size. If the images are filled with unwanted objects they may take up the storage spaces of gadgets and lower the loading speed of your website. This actually creates losses for the customer in terms of time and for businesses in terms of money.
So try to keep the size of your image files small by removing the backgrounds and create a great visual experience for your customers.
To Use Images for Various Purposes
By removing the background you can use these photos for various purposes. Some of the areas in which you can use the images include:
Digital Advertisements

Promotional Graphics

E-mail Marketing

Social media Posters

Digital Magazines
Thus eliminating the background can help you in multiple ways in your business.
To Apply Sky replacement
The background removal of real estate images is very important because it will take the images to the next level. Sometimes photographers may come across a situation wherein they need to take photos on dull days or with dim lights.
But an efficient photo editor can put his hands to transform the looks of the background. "Sky replacement" is the technique that is used by image editors to replace overcast or dull skies with a truly stunning ones.
If the image editing service provider that you find is efficient he can make your viewers amazed by the quality.
To Boost Brand
Even if you are running a small or big real estate business, it is important that you need to apply the most modern marketing techniques and tactics to beat your competitors.
Photos are an effective medium to convey the vision of your business and a way to make your brand popular. So when a person looks at your website or social media page to suss out what all kinds of properties you sell, make sure that your website has vibrant images that can attract him.
In short, if you have gorgeous images of properties, it is absolute that your brand will reach many people.
To Attain Credibility
Credibility and professionalism in images can make your real estate business much easy. Let us see how it works.
When you are using the same background for all your images, people will feel consistency and thus there is a chance to feel credibility in your property listings. Also if the images look stunning by the absence of flaws, errors or irrelevant objects, the viewers will feel that they are looking at the images created by professionals and thus it adds value of your company.
Bottomline
In order to ensure industry-standard photos, you must make a right choice regarding your real estate image editing service provider. At Fotovalley, with our highly skilled onboard experts, we promise you that we can provide more than what you expect. So if you want to be free from the headache that you need to bear regarding real estate photo enhancement, ask for a quote from us.
Tags
360-degree virtual tour
,
HDR Blending
,
Image Background Removal
,
image editing service provider
,
Image Editing Services
,
real estate image editing
,
Real Estate Photo Color Correction
,
real estate photo editing
,
real estate photo enhancement
,
REAL ESTATE PHOTOGRAPHY EDITING AND RETOUCHING SERVICES
,
Sky replacement