Did you ever give a thought on why the images presented on newspaper, magazine, or social media platforms look stunning? Have you ever wondered how they convey the appropriate message in an appealing way?
The general audience believes that such wonderful images are captured with the professional cameras but that's just a misconception. Behind every professionally captured image, a lot of editing stages occupy an essential role.
Without a perfect image, it is impossible for any firm to survive in the competitive industry. Clipping path service has a significant role in the marketing and branding strategies of any business. Most of the attractive images are edited by the professional and experienced editors in order to remove the unwanted elements and making them look perfectly flawless.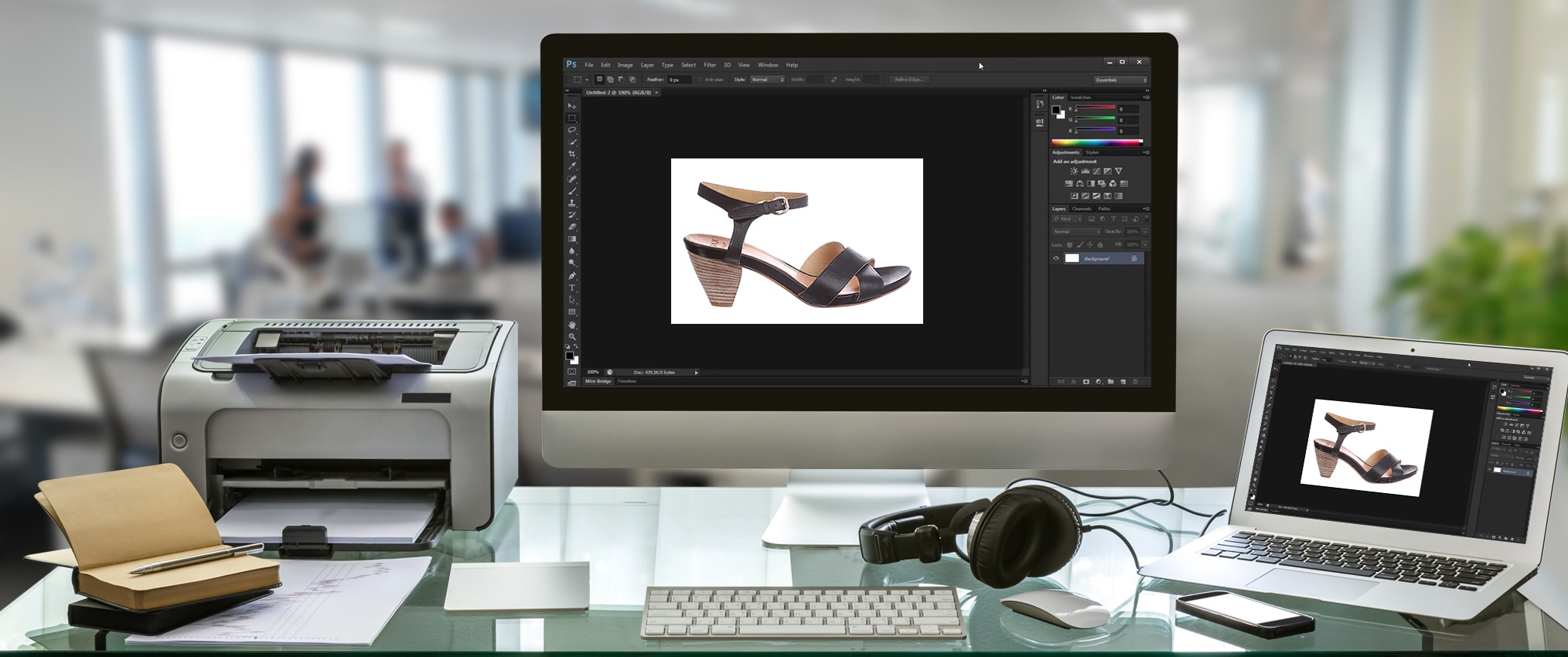 Apart from removing or minimizing the imperfections, Photo Clipping has several other benefits. Here's a look at why you should prefer photo clipping to make your image look perfect.
Highlight – There are a lot of product images which requires being highlighted in order to generate an appealing and stunning look. With the clipped images, one can assure that the products will gain a prominent place in the picture frame.
Improving presentation – The photo clipping process will improve the overall presentation of an image. An improved and flawless image can increase the brand value and worth of your business presentation.
Brand reputation – An image with a classy and attractive outlook will have a long lasting memorable impression on a brand's customers and it will further convert their potential customers into actual ones. A strong image design can contribute in increasing the brand name of a firm.
Promoting portfolio – An engaging and attention catching image can be used as the primary object for promotional campaigns. Clipped images can boost up the promotion of product portfolio.
Preparing images for printing – A low-quality image or an image full of errors and imperfections cannot be printed in magazines or any digital platforms. The photo clipping service can ensure to remove the noise, disturbances, or any ridges, to make the image look perfect.
Eliminating distraction – At times, the images consist of a lot of distractions, even if they are captured by professional photographers. In such instances, the photo clipping process will help to eliminate such distractions from the captured images but at the same time, making it look tempting.
Modifying background – Photo clipping can help to remove the background of the original image and place it on a new and attention grabbing background. It helps in carrying out the editing of an image with an appropriate background and will also suit the overall theme of the image.
Best feature highlight – If you are planning to promote your product image on various social networking platforms, make sure that they are seemingly attractive. The image clipping will assist you in editing the picture in a way that the product becomes the highlight.
FotoValley assures to offer the best and extra quality oriented photo clipping services at reasonable rate. You approach us anytime with your photo clipping requirements.