We are living in a busy world. That means, no one is ready to spend their time on something unless they feel it is worthy. It is at this stage, AI Image Editing becomes an inevitable requirement for business entities.
In detail, it is possible for professionals to create appealing images, but they need much time and effort to develop such images.  So by integrating AI Image Editors into your business you can develop appealing images within just one click!
Methods in which AI Image Editing Involves Post-Production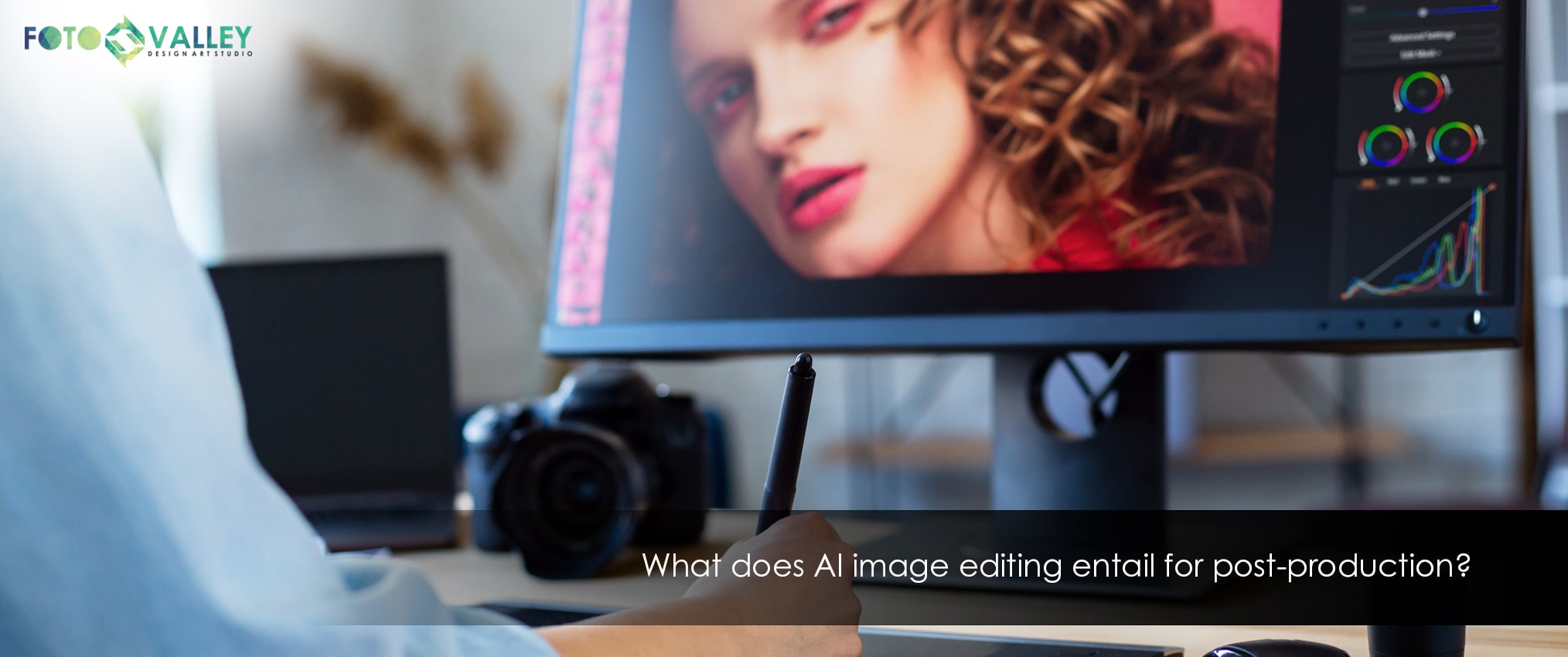 AI and Image Upscaling
Image upscaling is the process of transforming a low-resolution image into a high-resolution image. The purpose of image upscaling is to make the image larger and clearer.
Even though you can do this by using software like Adobe Photoshop, the result you will get while you infuse AI to image editing is tremendous. It is remarkable that AI image editing helps the image not only to look great but also it is easy for those people with limited editing skills.
It should be noted that the upscaling process with AI image editing is much simpler. That is, you can do this by just uploading the image and entering the required size. In short, with AI Image Editors, you will get up-scaled images within seconds and also without losing the image quality.
AI and Colour Balancing
Colour balancing is one of the prime steps involved in post-production. It is the process of balancing the colours in an image to achieve a realistic look!
Let us see how Artificial Intelligence works in Colour balancing, with an example.
You are editing a photograph of a sea and during the editing process, you find that the image is too blue. In this situation, you can use AI Image Editor and balance the colour in this Image. The working of AI Image Editors is much easier, and even a novice can do the colour balancing easily.
AI can Alter the Background
You can make use of AI Image Editor to change/alter the background of your photos. With the power of Artificial Intelligence, these types of Image Editors can identify the background and subject of an Image and can make necessary alterations to make the photo stunning.
Sometimes you will capture candid moments with your camera. But as this is not pre-planned, it is not necessary that the background is ideal for a photograph. It is at this point, AI Image Editors come into play. With the AI Image Editing tool, you can remove the shadows, blur the background and make the subject clear and realistic.
AI and Quick Photo Editing
Have you ever come across a situation where in you need to edit a big number of images within a short period?
With AI Image Editor it is easy to tackle such situations. AI Image Editor has batch photo editing tools that can help you to process a large collection of photos within less period. By using these tools, you can not only save your valuable time but also your effort.
AI and Image Selection
Image Selection is the initial step that needs to do once you get into Photo Editing. Selecting the best photo from a large collection of images is a time-consuming task. And sometimes you may feel this selection process is boring.
But with the aid of Artificial Intelligence, you can get rid of this cumbersome task. That means AI Image Editors will help you to select the best shots in a short period. So once the AI Image Editor does this for you, you can invest your time in some other core activities.
Photo retouching is a daunting process. But with AI Image Editors you can complete the portrait retouching process much easier. In detail, AI Image Editors are built in such a way that they can create top-quality portrait photos. Following are the steps done by AI Image Editors to make a portrait attractive:
It removes blemishes
It eliminates Pimples
It brightens Skin tone
It whitens Teeth
Thus by using AI Image Editors you can generate stunning portraits within less time period.
Summing up
Hope you got an idea regarding the numerous benefits that can be achieved by incorporating AI Image Editing Tools in the post-production process of Images.
FotoValley is one of the top most company that provides image editing services to people across the globe. So, if you are interested to outsource your image editing works, share your requirements via [email protected]