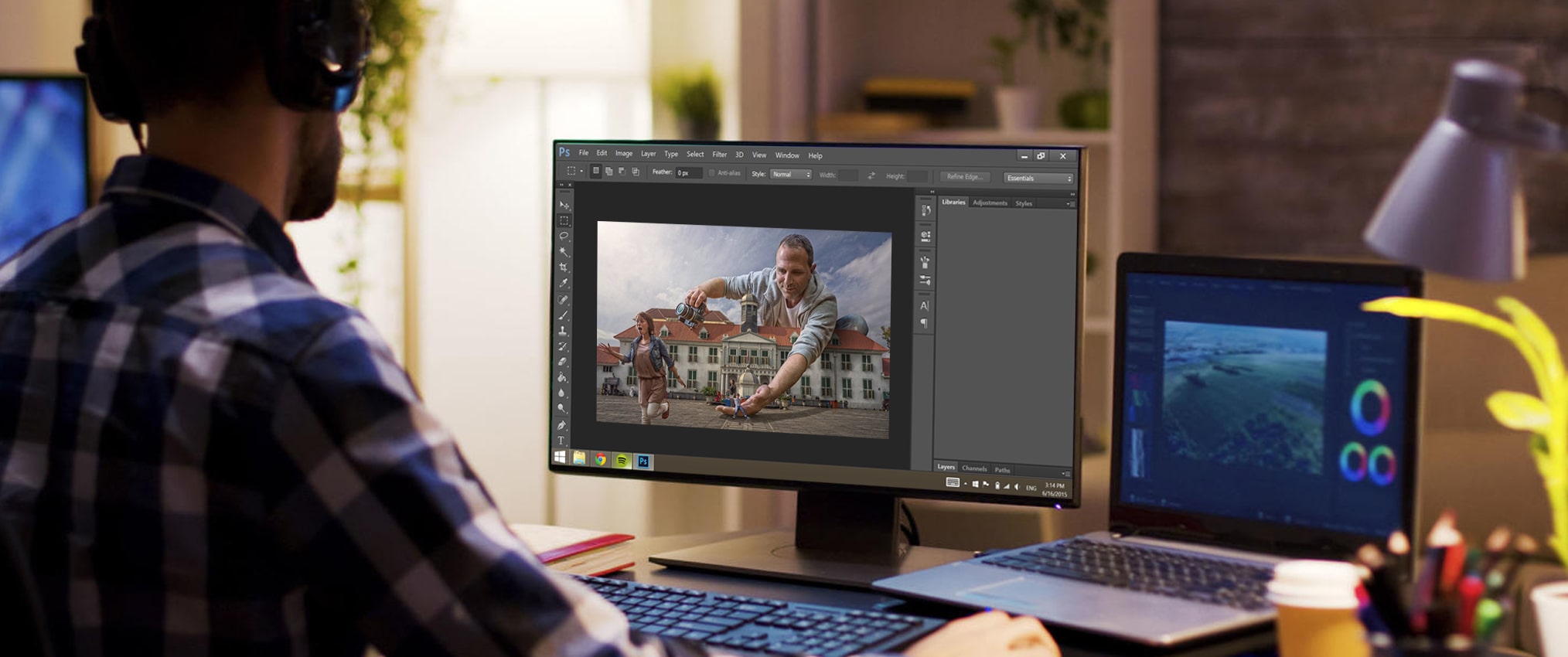 Can you even imagine an eCommerce website without an attractive image? Not only to attract the visitors, but it is an inevitable step to provide necessary information of the products you offer. People indeed believe what they see more than what you say. But it is an obvious challenge to put things more believable. In fact, appealing product photos make consumers stop jumping from one site to another and spend more time in an e-commerce store. We think these are enough explanations for the possible benefits of photo editing or commercial retouching in the eCommerce sector. It is helpful for eCommerce stores to distinguish themselves from n number of opponents in this digital world. But how does it work? What benefits do they bring specifically? Let us have a look.
Enhancing Brand Image with High- Quality Photos In Photo Editing Services
An image represents a brand. No company can make compromises on the impression that it makes. If the product photo is less attractive, the impression it creates in the consumer's mind is negative. As a result, the brand will lose its business reputation. It will eventually reduce traffic to your website. Photo editing will find effective resolutions for this. As an overview, it can include various editing or photo retouching techniques like resizing, cropping, removing backgrounds, adjusting color contrasts, removing unwanted objects, adjusting the white balance, etc. As a result, the product image becomes more believable and captivating with photo retouching.
Interactive Images for Building Trust
We have said that people will believe what they see. But in this updated world, the consumer will never satisfy with just seeing, but they demand to interact with it and verify that it is worth believing. With photo editing, we can produce high-resolution images with higher qualities enables visitors to zoom in. Also, it emphasized the minute details of the product from multiple angles. It makes the visitor more confident about the product. It is more probable for them to turn their head if it fails to interact with them. For an eCommerce store, it is a vital step to be alive in the market competition with appealing images.
Compatible for Any Platform
The possibilities of e-commerce stores are enormous since marketing them with digital platforms becomes easy and effective. Fort that, making the product images compatible for various platforms are essential. Since every eCommerce store will struggle to do it with lots of product images to resize, edit, and modify, photo editing services are the best solution to manage bulk amounts of product photos. 
A professional photo editing company will identify your exact requirements and handle bulk product images within confined time frames. With their experience and expertise, they will adjust photos suitable for various platforms and customize the output with the aptest commercial retouching or portrait retouching techniques.
Reuse of Photographs
For eCommerce stores, the requirements of images are not only as product images but for thumbnails or zoomable images. It also requires custom solutions even the same photos within an eCommerce platform get used for various purposes. Instead of taking different photographs for each of these purposes, photo editing enables to use of the same images adjusted to use for various purposes. With creative photo retouching, you can minimize the time or effort of producing different images for different purposes on the same website. Photo editing experts will do this uniquely and convert product photos into preferred formats.
Utilizing Power of Social Media
Being alive in a social media platform means a lot to thrive with your eCommerce store. Social media platforms influence consumers and their business decisions tremendously. In fact, to make strategies for different social media platforms, images are customized to the aptest formats and sized suitably for each one of them. Also, maintaining uniqueness with your product images in color contrast, composition, layout, etc will help to make your brand more recognizable.
When we deal with such works in-house, we may face several challenges. A commercial retouching services provider can help you create uniqueness for your brand in every social platform you conduct marketing campaigns.
Saves Time and Money
The most attractive benefit a photo editing company can provide you is that it saves a lot of your valuable time and money. From what we have discussed already, photo editing is a creative project and requires to get done regularly. It will consume more time and money when we search, interview, hire or train in-house photo editing or portrait retouching experts. Without all these, you can get the assistance of the best photo editing company more effortlessly. In fact, they charge considerably fewer amounts compared to the quality of the service they provide. Also, it will help your photographers and studios to focus more on pushing their creative sides to their boundaries.
Be Creative, Be Competitive
Handling an eCommerce store is not an easy job when consumers have more than enough options to make a purchase online. Those who take the challenge of being creative to tackle this can only survive. Improving organizational efficiency and captivating more customers are the two things an eCommerce store must keep in mind every time. 
For instance, you can get both by joining hands with portrait retouching or commercial retouching services. They will be experienced in the specific area, works as a team, and the best to keep deadlines. Keeping your quality standards, availing the possibilities for regular monitoring, ability to identify customer requirements, and many more makes them a favorite for eCommerce stores.
As an experienced photo editing and portrait retouching service provider, Foto Valley is confident enough to make you believe what we have just said. Check it by dropping a mail to [email protected]